Filters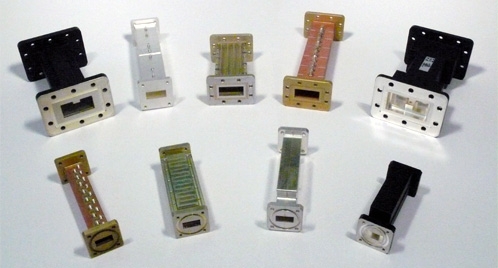 At Apollo we have over 30 years of experience designing and manufacturing a variety of filters from 900 MHz to 67 GHz. Using the latest design software and state of the art manufacturing and testing facilities, we're proud to offer virtually every type of microwave filter: bandpass, bandstop, coaxial, harmonic absorptive, harmonic reject, low-pass reflective, absorptive-reflective, radar elimination, transmit reject, receive bandpass, receive reject, and transmit bandpass.

From Q-band to L-Band, we have an enormous library of standard and specially designed filters for low or high power applications. Many of the industry's common filters were first conceived and created in our facility. If you need a custom design, we have a wealth of acquired knowledge to help create a custom filter, using the most efficient structure for the application. As a standalone unit, or as part of a sub-assembly, we can offer you a filter solution.

For unparalleled quality, technical performance, delivery and customer responsiveness, put our engineering and manufacturing expertise to work for you.